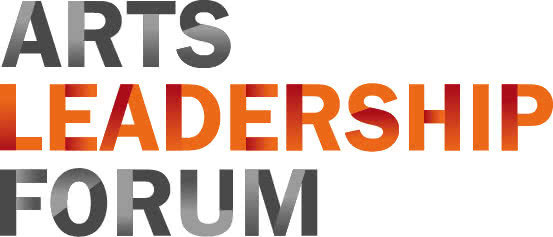 When is it?
Monday 1 September, from 12noon to 5pm.
What's it about?
The Arts Leadership Forum 2014 will tackle the big issues for the future of arts leadership in our region and the nation. Topics to be explored include:
what is arts leadership and how does it differ from other types of leadership?
what are the new and emerging trends in arts leadership?
who leads – the board or the chief executive officer?
how can an arts organisation diversify its funding base?
How best to embrace change?
Parallel break-out sessions will enable all participants to ask questions, highlight challenges, and suggest solutions.
Where can I get my hands on the program?
Just click on this link: Arts Leadership Forum 2014 – program
Who are the speakers?
We have a range of high-profile arts leaders – some are chief executives, some are artistic directors, some are arts advocates, some are artists. For a full list of the speakers, just click on this link: Arts Leadership Forum 2013 – presenter bios
Can anyone attend or do you have to be an arts leader already?
The forum is open to all those working in the arts.
Do I need to book?
Yes, but it's easy – just go to the Forum's EventBrite page. Please note that bookings must close on Sunday 30 August.
How much does it cost?
The full ticket price is $100. For independent practicing artists it is $75. If you are an experienced arts blogger/live-tweeter, we have a small number of $30 tickets.
How can I get a hold of one of those $30 tickets?
Send us an email at childersgroup@gmail.com, tell us your blog's name or Twitter handle, and give us a very brief idea about how you'll talk digitally – positive, negative, up, down and sideways – about the event when you attend.
Where is the Arts Leadership Forum 2014 being held?
Canberra Theatre Centre and Canberra Museum and Gallery, ACT.
Who's organising the forum?
The Arts Leadership Forum 2014 is being co-presented by the Childers Group and the Cultural Facilities Corporation.
Is this a money-making venture?
No, the Childers Group is strictly not for profit.
How often do these Childers Group forums happen?
The Childers Group organises one forum each year, and each year they are on a different theme. This is our first co-presentation with the Cultural Facilities Corporation.
Who is the Childers Group?
We are a collective of arts advocates. We aim to be a strong and considered voice for the arts in the ACT region. We do not receive any operational funding from any source (nor do we apply for any) and rely on the generosity of our members and partners to undertake our advocacy work. Visit the About and Our People pages on this website for more information.
How can I stay connected with you?
Follow us on Facebook and Twitter, and keep visiting this website. We want to know what you think.