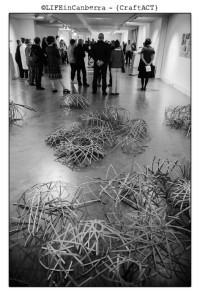 For three years now the Childers Group has been contributing to the development of the ACT budget through ACT Treasury's budget consultation process. The following is our most recent submission.
*
The Childers Group welcomes the opportunity to provide input into the 2016-17 ACT Government Budget development process.
The Childers Group is an independent arts forum established in 2011. Our advocacy is based on the principles of:
independence;
objectivity;
valuing the arts; and
pride in Australia's national capital city and the surrounding region.
The Group has delivered yearly forums, involved MLA representation from the three main political parties, held a variety of meetings with stakeholders such as the Cultural Facilities Corporation, and advocated our ideas with the ACT Government, the Australia Council for the Arts, and the Australian Government. Consequently, what follows is informed, considered, and situated in a national policy context.
What services do you believe are most important for the Territory?
We believe creativity and engagement in the arts are vital components of a healthy city. The ACT Budget is an opportunity to make adequate provision for the arts to flourish. The Childers Group reiterates its previous concerns about creating opportunities and resources for key organisations and artists to deliver the cultural services that are central to a vibrant and healthy city.
Recommendation 1
There is a need to provide increased resourcing for the arts in the ACT. Costs for Key Arts Organisations to manage ACT Arts Facilities under license with government are increasing at a rate above CPI, and this should be reflected in an increase in recurrent funding. Failure to keep up with the cost of building management puts downwards pressure on staffing and program resources, threatening long-term sustainability and compromising the ability of these organisations to fulfil their vision of providing arts activity and services that respond to community need.
Recommendation 2
Likewise, we strongly urge the Government to allocate additional funding to the ACT Arts Fund project round in support of projects by individuals, groups and companies in the ACT. The Project Funding category is – regrettably – supporting fewer projects each year due to the increasing cost of delivering arts projects; this is especially true of the performing arts. The Childers Group strongly advocates for this category to receive additional funding of $500,000 per annum over the next three years.
How can the Government deliver current services more efficiently and productively?
The Childers Group commends the ACT Government for the 2015 Arts Policy and artsACT Strategic Plan, passed this year by Cabinet.
Recommendation 3
Dedicated Indigenous and sector upskilling responsibilities are common within state and federal level arts agencies, and these are not tasks which can or should be managed in spare time. We request that artsACT's strategies in these areas be adequately resourced to ensure their success, and propose two new officer positions be established:
An Indigenous Engagement Officer position within artsACT to achieve their strategic goals of:
connections with the Aboriginal and Torres Strait Islander communities to foster productive partnerships.
undertaking a needs analysis of Aboriginal and Torres Strait Islander artists, arts workers and arts organisations.
developing a Reconciliation Action Plan for artsACT.
A Sector Development Officer position within artsACT to achieve their strategic goals of:
a needs analysis on sector learning and development.
developing a culture of knowledge and individual learning.
working with arts organisations on opportunities for critical reflection and arts development.
Recommendation 4
The Childers Group notes that artsACT is to undertake a research and data plan. The Government's objective should be to ensure that there are no professional arts workers employed by ACT Key Arts Organisations earning less than the average Australian wage. An investment in the salaries of ACT arts workers is an investment in the efficient and productive operation of ACT arts assets. Salaries commensurate with skills and experience ensure the retention of qualified people with necessary expertise, and promote sound management and development of strong policies within the facilities built by the ACT Government.
The research and data plan should include benchmarking salaries of professional arts managers within the ACT against the Community Service sector and with arts personnel in other states and territories.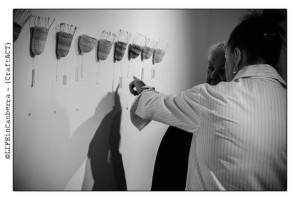 Are there particular services that you consider the Government should stop delivering or perhaps should deliver in a different way?
Currently, the arts are not adequately integrated within policymaking or service delivery at a whole of government level. For comparison, there are existing strategic objectives to achieve 'higher than average participation in sport and physical and recreational activities'. While the ACT leads our nation in both community participation and attendance at arts and cultural events, it is essential that the benchmark selected by the Government relates specifically to participation and attendance at arts and cultural activities directly supported through programs of artsACT and the Cultural Facilities Corporation.
Recommendation 5
The Government should commit to an inclusive approach to arts integration with the establishment of a relevant and measureable arts benchmark as a strategic objective of the ACT budget.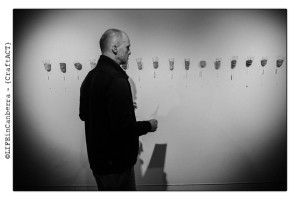 Recommendation 6
In line with ACT Government strategic priorities of enhanced liveability and social inclusion, suburban renewal and health and education investment, the role of the arts in these areas should be recognised with the establishment of officer positions in ACT Government Directorates, including Education and Training, Health, Environment and Planning, and Capital Metro, at the Senior Officer Grade 3 level, to identify and implement strategies where arts activity can multiply existing value and enrich outcomes. In the first instance, this should be a 3-year initiative.
Establishing and consolidating existing links between artists, arts organisations and the stakeholders of each Directorate should be a key component of the work. For example, engagement in the arts throughout a child's schooling, including early childhood, has immeasurable benefits which are now both quantifiable and proven in countries that have invested in strong arts programs within their schools.
Is there any infrastructure that the Government should consider initiating in the next four years?
Recommendation 7
The Childers Group congratulates the ACT Government on recent refurbishment works at Gorman & Ainslie Arts Centres and Tuggeranong Arts Centre. As advocated by the Childers Group before the Select Committee on Estimates for past two years, with subsequent favourable recommendations by the Committee, we request that the Government fund the final design and build of Belconnen Arts Centre Stage 2. This project has been in development for almost twenty years since initial community consultations and is well past due for completion.
Recommendation 8
Ausdance ACT recently conducted a review of dance facilities in Canberra. The organisation found that over 10,000 people participate in dance in the ACT, with many more enjoying performances as audiences. The Ausdance review found that there is an urgent need for good facilities in the ACT, particularly in Central Canberra, Gungahlin, Belconnen, South Tuggeranong and Weston Creek. Building on the 'hub' model, Canberra needs a high-quality dance hub with state-of-the-art facilities. The facilities should be available for shared use between a number of organisations, offering space for independent dance creators and choreographers as well as performers, school workshops etc. The Childers Group commends the review and endorses the recommendations.
Summary
The Childers Group strongly recommends increased investment in the arts as outlined in our submission. Canberra is rightly recognised as one of the world's great cities, and this phenomenal achievement is due in part to the rich diversity of creative opportunity available to us to experience and participate in. With the growth of our city, we must be courageous and imaginative in ensuring these opportunities grow with us.
*
Image credits: taken by Andrew Sikorski at Craft ACT's 'Bogs and Fens' show, April 2015.