We are delighted to announced that we've expanded our areas of expertise, adding writer/educator Rosanna Stevens, singer-songwriter/musician James Fahy, and long-term arts worker Meredith Hinchliffe.
All of us who are involved in the arts are currently enjoying this extraordinary air of celebration in the ACT region.  It's so important as a network of creative communities that we build on this groundswell of activity and starting thinking about what happens next.  To this end, the Childers Group has added three new members.  There is no doubt that Rosanna, James and Meredith will make terrific contributions to our advocacy work.
As a collective of arts advocates, the Childers Group is committed to maximising our diversity of expertise and strategic thinking.  Getting out of touch with the work of our artists and creative practitioners is simply not an option for us.  That's why we've expanded our expertise – we want to make sure that our advocacy work is informed by the best brains possible.
JAMES FAHY
James Fahy is a MAMA-nominated multidisciplinary artist based in Melbourne and Canberra. He has written for entertainment magazine BMA and ANU newspaper Woroni, and had fiction published in ACT literary journal Burley. Alongside Rosanna Stevens, Duncan Felton and Adelaide Rief he is a co-director of the ACT young literary organisation Scissors Paper Pen. In March 2013 James completed a research internship with independent think-tank Grattan Institute.  As a musician, James has performed as a featured artist at the FUSE Music Conference in Adelaide, received national airplay for his EP The Sun Will Burn Through This Cloud, and played with high-profile acts including The Beards, the Wildes, A French Butler Called Smith, Beth and Ben, Peter Combe, and Novocastrian touring veterans Benjalu. In 2012, James was nominated for an award at the MusicACT Annual Music Awards in the category of Best Folk Artist. In 2010, James co-founded Canberra-based label Nash Cap Productions with Bec Taylor and Julia Winterflood. As an events organiser, host, musician and interviewer he has taken part in a string of festivals such You Are Here, the Canberra Multicultural Festival, the Illawarra Folk Festival, and the Woodford Folk Festival. With Joe Oppenheimer, James founded and co-produced the Pedestrian Orchestra, a year-long series of fifty concerts and arts performances aimed at encouraging Canberra's emerging talent.
MEREDITH HINCHLIFFE
Meredith Hinchliffe has been involved with the arts since 1977 when she began work with the Crafts Council of the ACT. As part of the CCACT exhibition program she curated many exhibitions including several of individual artists and group exhibitions.  These included all craft media – ceramics, wood, textiles, leather, metalwork and, to a lesser degree, glass.  Craft ACT was included in some touring exhibitions and during her time at the organisation, Meredith showed an exhibition of Molas from the San Blas Islands of Panama. Meredith was a contributor to The Canberra Times from 1978 to 2009 and writes review articles of crafts and visual arts exhibitions and books.  She also writes about issues of importance to the arts.  She has written articles about for a number of journals, including the National Library News, Smarts, Pottery in Australia, Craft Arts  International, Textile Fibre Forum, Object and Ceramic Art and Perception. Meredith worked at The Australian Bicentennial Authority, artsACT and Business Development in the ACT Government.  She was responsible for grant programs in each area.
Meredith Hinchliffe was appointed the full-time Executive Director of the National Campaign for the Arts Australia Ltd in July 1996, until the organisation was wound up due to lack of funding in August 1997.  During this period she built up a strong network of media contacts and assisted with the successful campaign for Artbank to be retained as a government operation. From August 1997 to December 1999 she worked as a freelance consultant. In 2000 Meredith began an appointment for two years as Project Manager, Australian Science Teachers Association. She was appointed Executive Officer of Museums Australia, the national professional association for museum workers and museums in July 2002. She worked as Public Arts Project Officer for artsACT and has managed several public art installation projects. From July 2008 to April 2009 she was the inaugural Executive Officer of the Donald Horne Institute for Cultural Heritage at the University of Canberra.
Meredith has served on the boards of a number of local arts organisations and was President of Ausdance ACT until May 2011. She is approved to value Australian ceramics, glass, textiles, jewellery, leatherwork, wooden objects and furniture from 1950 for the Australian Government's Cultural Gifts Program and has undertaken numerous valuations of works in most media, including the valuation of the Tamworth Regional Gallery's textile collection. Meredith has been involved in a number of projects, including curating the Survey exhibition of the Tamworth Fibre Textile Collection in 2010. In 2000 she was awarded an ACT Women's Award in recognition of her significant contribution to the ACT community in the arts.  In 2011 she was awarded an Australia Day medal by the National Gallery of Australia.
ROSANNA STEVENS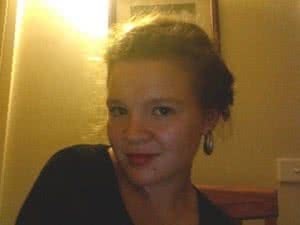 Rosanna Stevens is currently the Communications Officer at the ACT Writers Centre, Senior Ambassador for the Australian National University Student Equity division, and co-producer and founder of Canberra's young literary organisation, Scissors Paper Pen. In 2012 she was the recipient an artsACT grant to visit a variety of literary communities, initiatives and organisations in the United States of America. She also received CAL Creative Industries Career Funding while completing a three-month internship with San Francisco publishing house, McSweeney's.
Rosanna has been a guest of the National Young Writers Festival, Adelaide Writers Week, You Are Here festival and the Emerging Writers Festival. She has also acted in a range of minor positions at literary festivals including Chairperson for the Melbourne Writers Festival, Volunteers Coordinator for the National Young Writers Festival, and Communications Officer for You Are Here festival. In 2011 she was National Young Writers Month co-Ambassador for New South Wales, and Katharine Susannah Prichard Writers Centre Young Writer in Residence in Perth. Her short fiction, non-fiction and poetry have been published nationally, and her work has received favourable mention in The Canberra Times, The Sydney Morning Herald, The Age, and The Australian.
Within her role at ANU Student Equity, Rosanna provides creative writing workshops to high-school students based in regional areas. Her passion for providing creative opportunities to young people and challenging popular educational paradigms has seen her work with students in Young, Bega, Goulburn, Yanderra, Canberra, Collector, the Blue Mountains, Chicago and San Francisco. Rosanna is currently completing a Master of Philosophy at the Australian National University.