2 May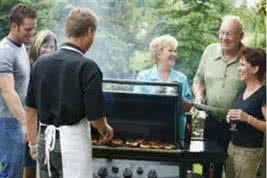 We all do it: watch the television or listen to the radio or scroll through our Facebook and Twitter feeds waiting for news of a politician who has spoken in an informed, energised and convincing manner about the value of the arts to Australian society.  Of course, it does happen – for example, in April this year the Australian Government launched Creative Australia, the national cultural policy – but it's fair to say that it happens all too infrequently.
Contemporary political discourse tends to focus on what some have deemed to be the 'barbecue-stoppers': immigration, taxation, interest rates, and, most recently, the National Broadband Network and the alternative proposed by the federal opposition.  In this context, discussing challenges faced by artists and proposing solutions does tend to get drowned by what are considered issues that matter to 'working Australian families' – as if artists don't have families and don't have work to do!
With the federal election looming in September this year, how can all those with an interest in the arts make a difference?
Keep reading over at artsHub.